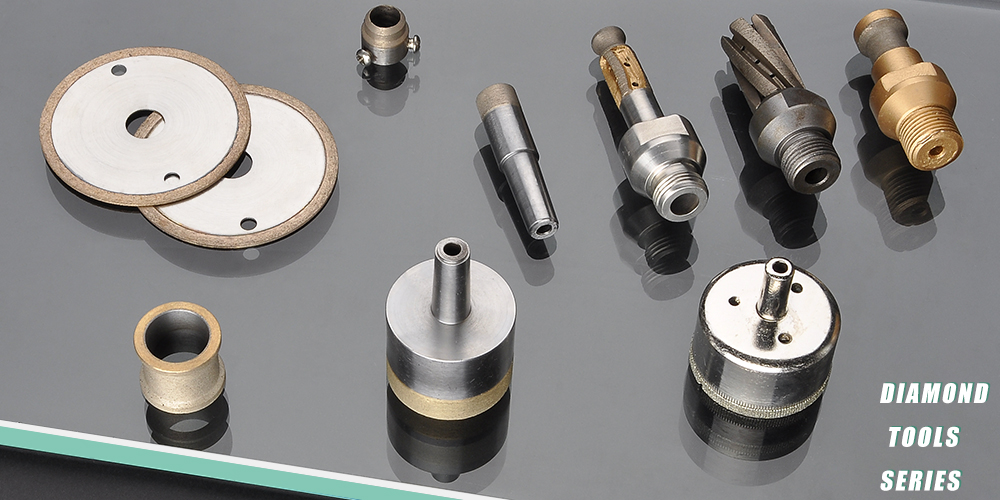 This category is a collection of metal bond diamond tools. The tools are designed for Glass Edge or Bevelling Processing, Glass Drilling, and Glass Cutting.
In glass processing line, more and more processing factories require for quick sharpness and wear resistance of wheels.
In order to reach to those purpose, Anhua Abrasives Limited applies imported diamond sand (Italian one) to cut glass edge rapidly, and highest quality of metal bond to keep diamond sand stability gently that makes the wheels long life.
The tools are used on CNC Glass Processing Machine, Glass Drilling Machine, Glass Cutting Machine.